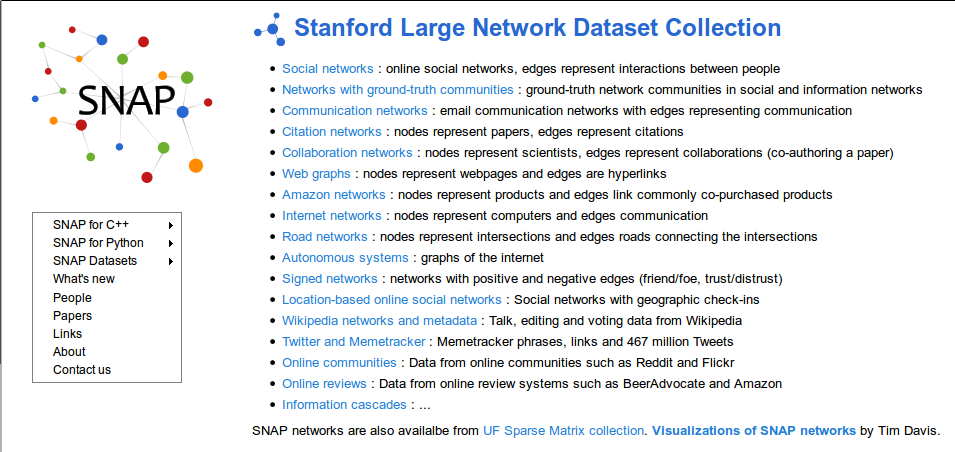 The Stanford Large Network Dataset Collection was published as part of the Stanford Network Analysis Project (SNAP). It consists of an interesting collection of large networks. The aim of SNAP is provide a general purpose network analysis and graph mining library.
The SNAP Collection contains datasets from various domains such as:
It is definitely worth of having a look at the different datasets. What dataset are you missing? What would you like to be added to the collection? Leave a comment below!
(via Hacker News)